puerto rico premiere
December 8, 9, 10, 2023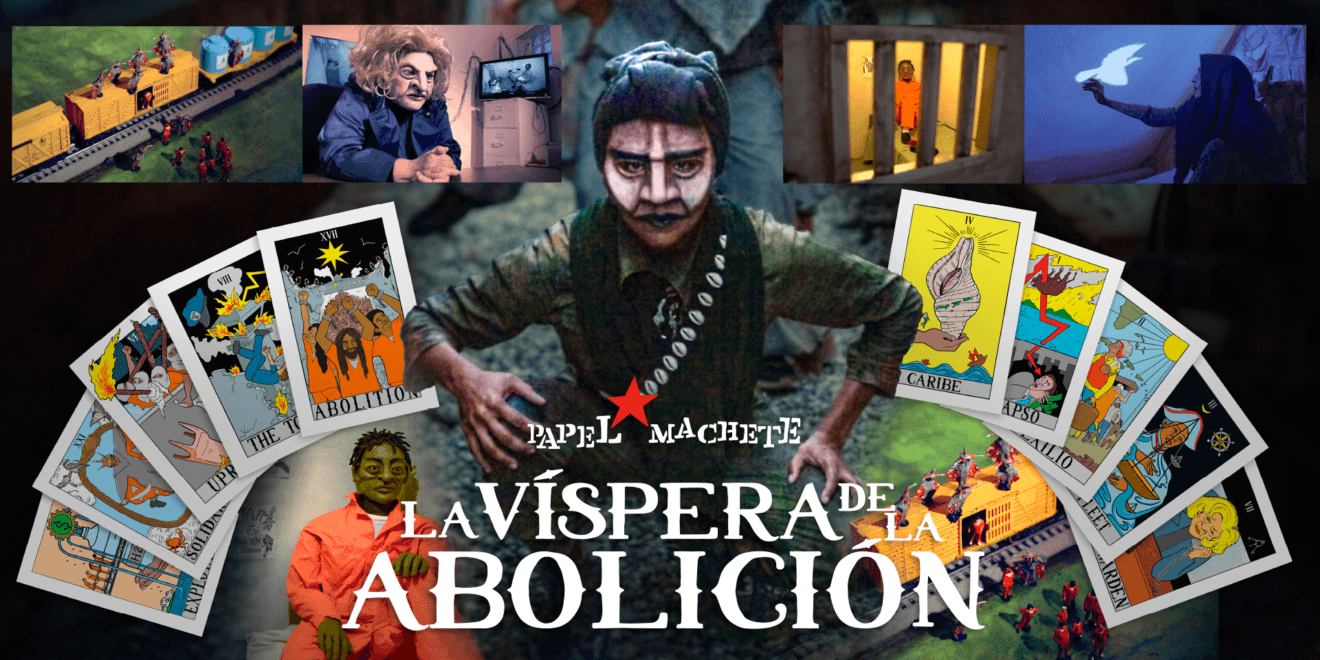 UPCOMING TOUR DATES
Dec 8 – Dec 10, 2023
Teatro Victoria Espinosa | Santurce, Puerto Rico
Subscribe to AgitArte's Newsletter for project updates!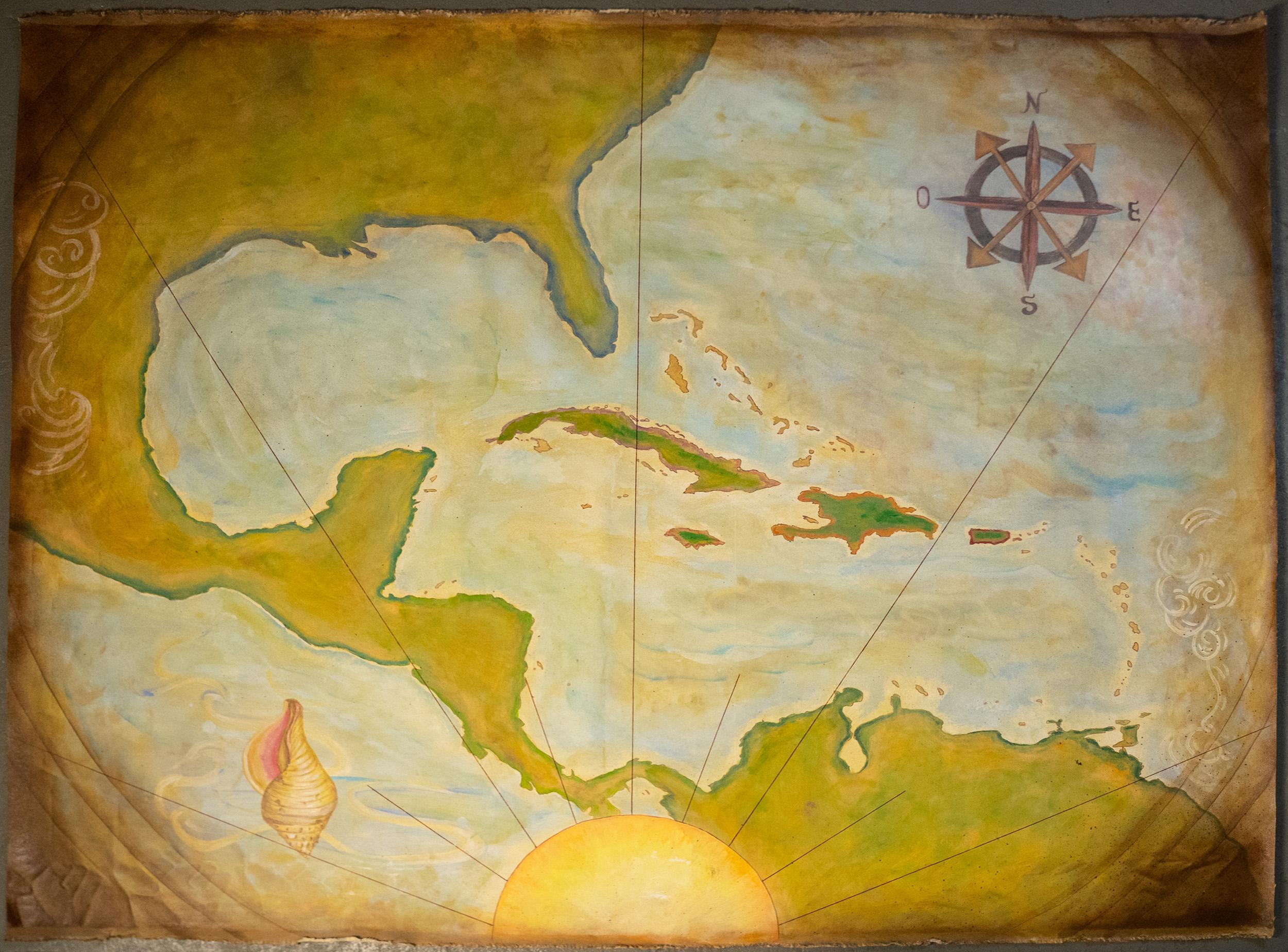 about the project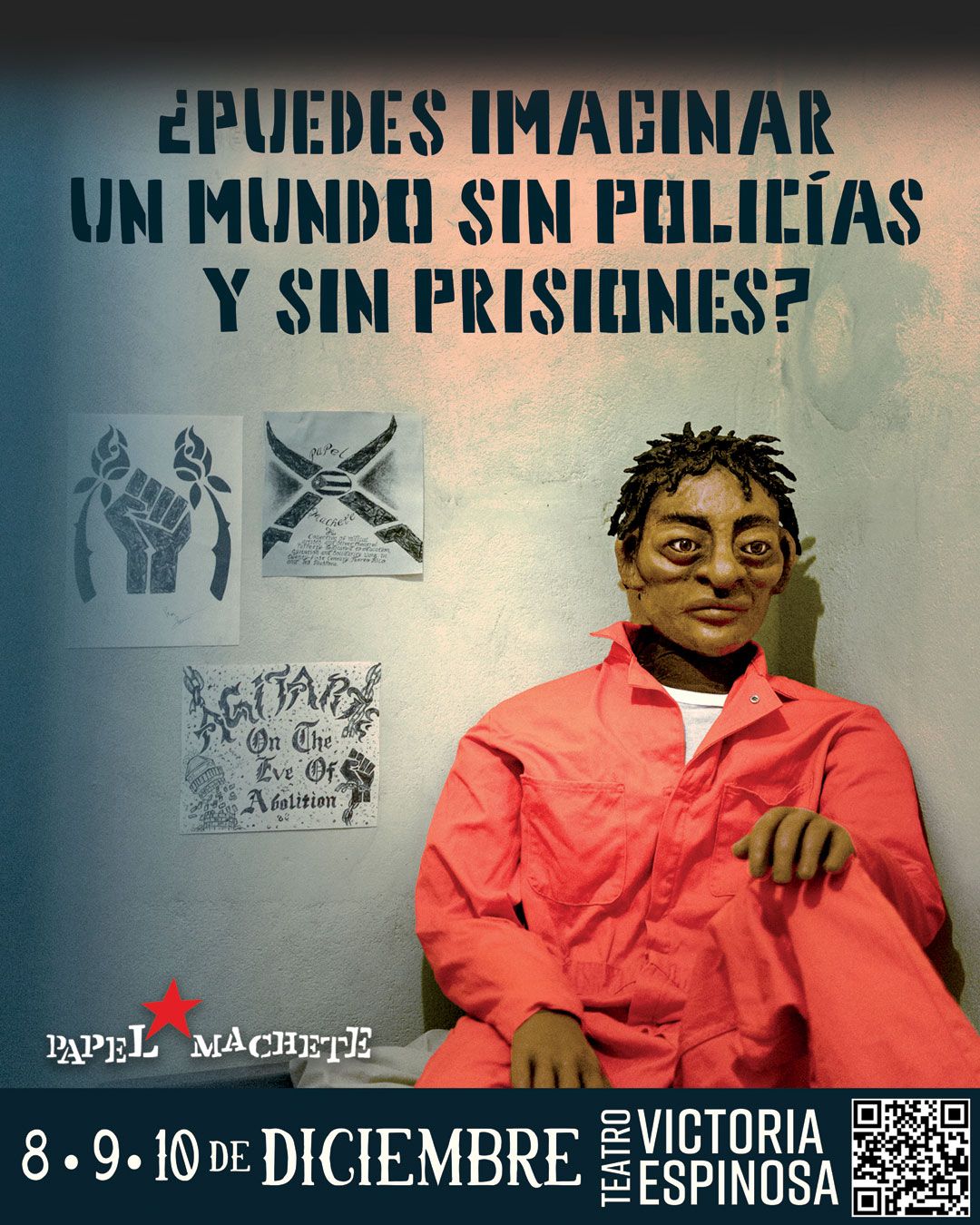 On the Eve of Abolition is an original, bilingual (Spanish-English), multimedia, and mask/puppet theater performance by Papel Machete. The story is about the last day of the last prison in transnational liberated lands of what used to be known as the U.S. and Mexico after a movement of abolitionists have created the conditions to end the prison industrial complex. The play is set in 2047 and imagines abolition camps, formerly incarcerated people, families, and organizers outside of the prisons, and from within, prisoners organized in this final moment to end all prisons.
We use puppets, masks, miniature sets, stop-motion, shadow puppets, and video projection to create an immersive experience for the audience. The play is a radical imaginary sci-fi story based on current conditions in the US and Puerto Rico. The project is developed and performed by artists and collaborators of Papel Machete.

Papel Machete is a radical workers' street theater and puppetry collective that produces and performs original work in Puerto Rico and the U.S. Members are puppeteers, writers, musicians, visual artists and organizers who have worked together since 2006. Using papier mâché as our main medium, we explore toy theater, cantastorias, shadow theater, table-top puppetry, masks, performing objects and giant puppets. papelmachete.com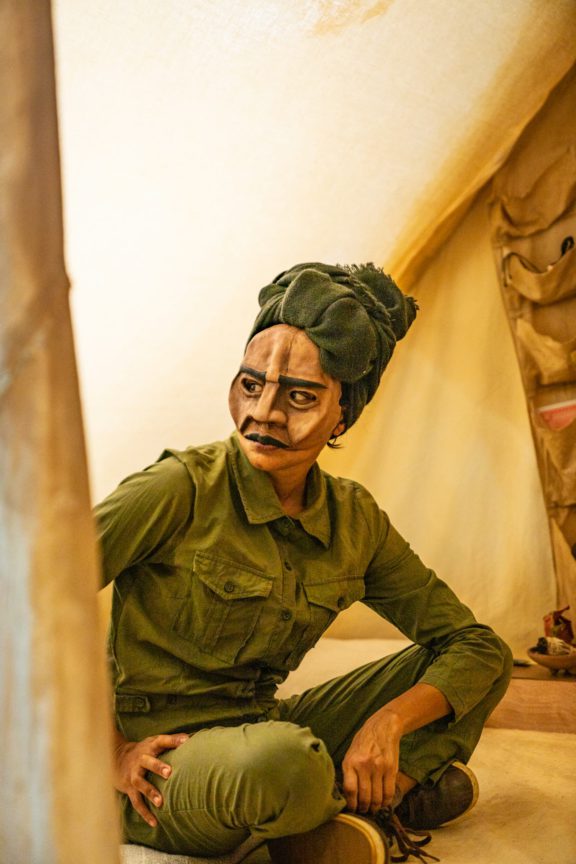 creative process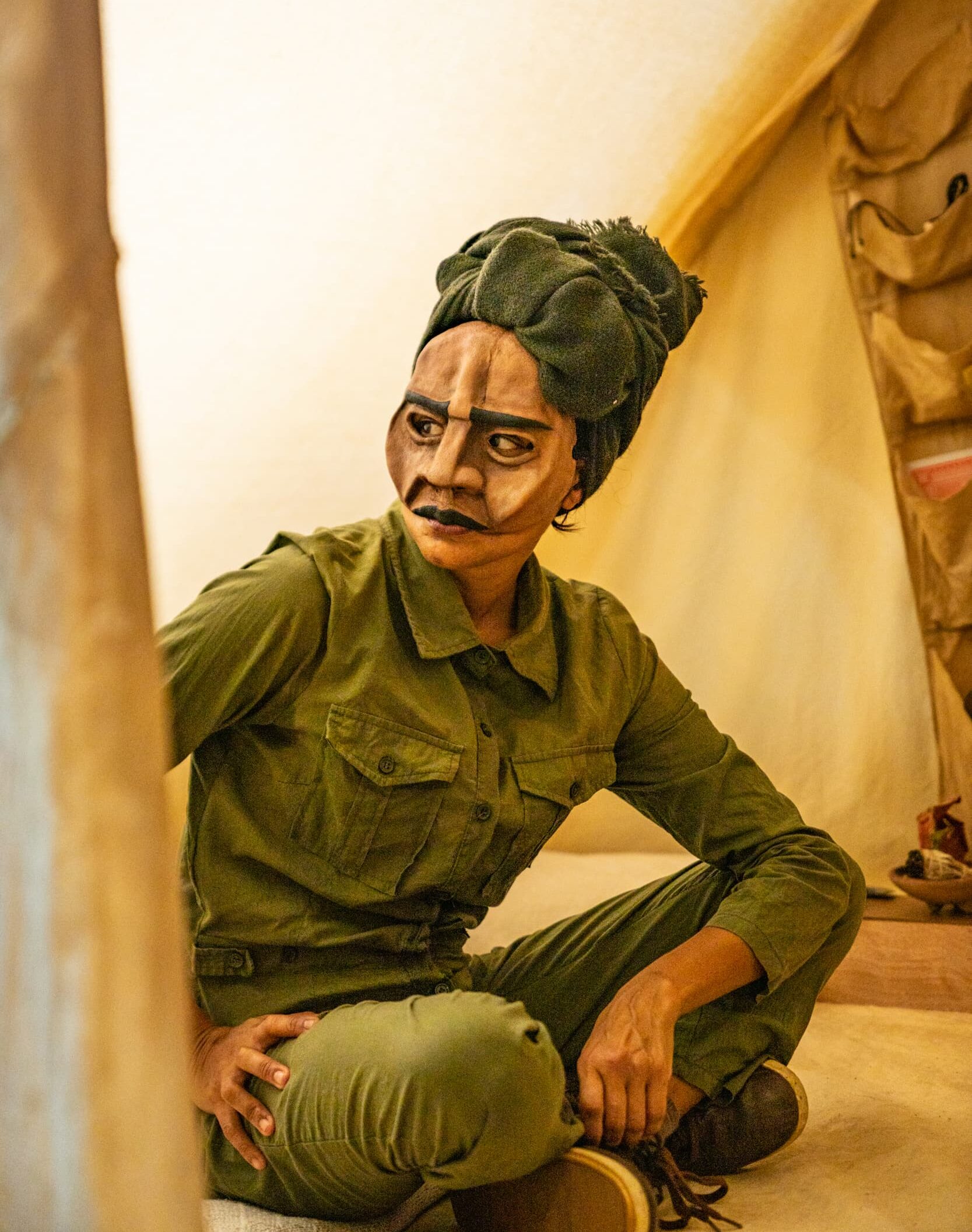 masks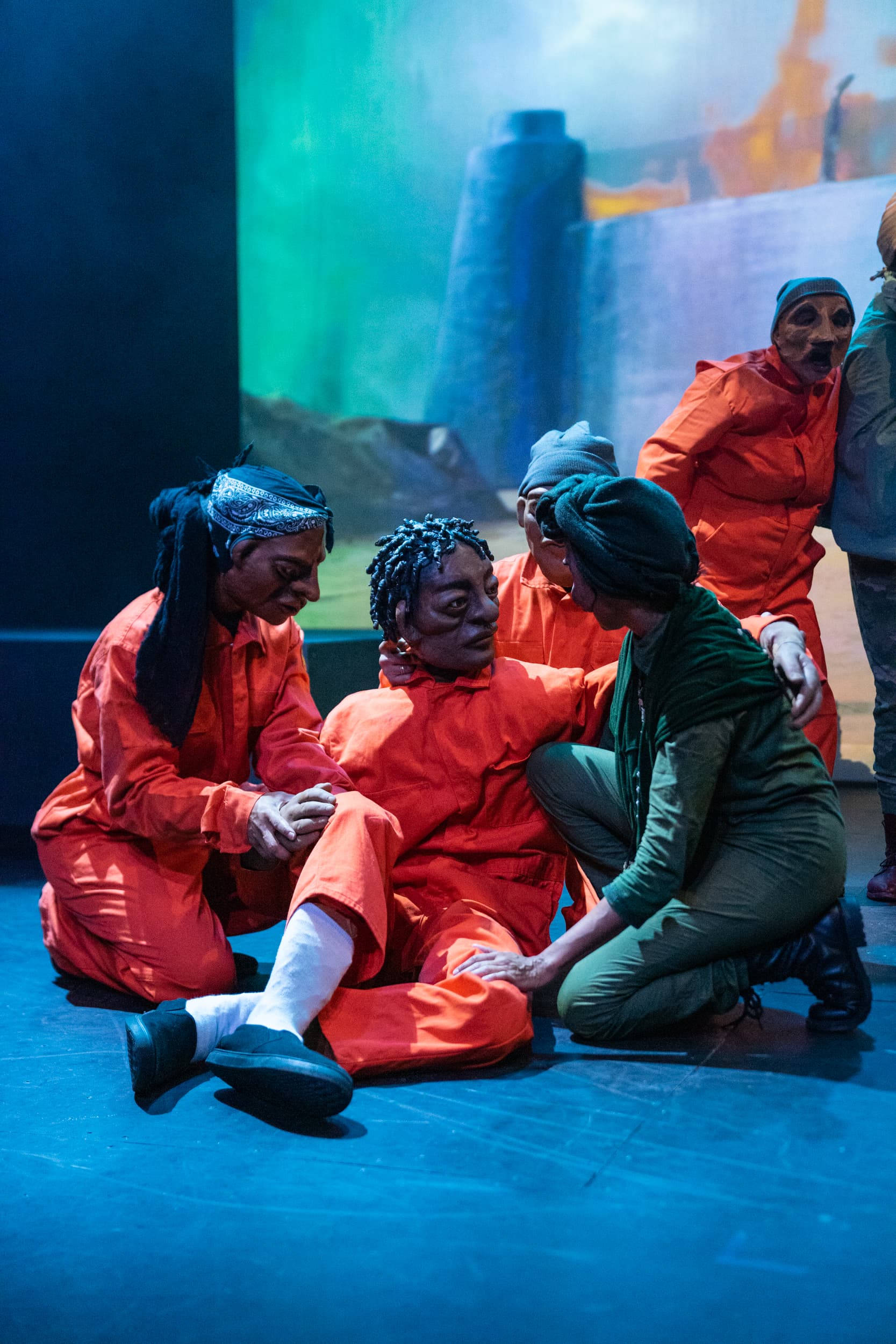 puppets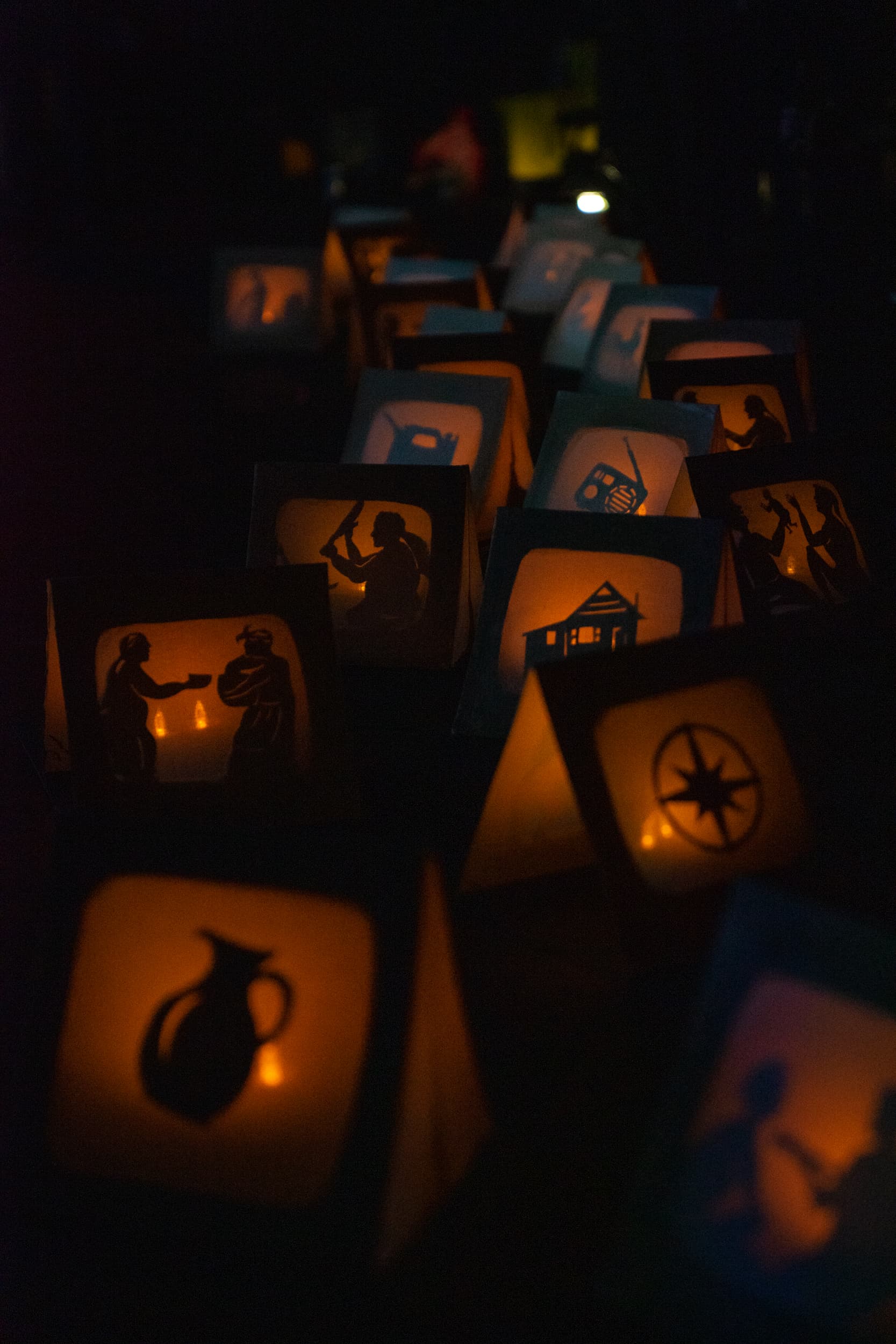 shadows and
pop-ups
community engagement
A major component of On the Eve of Abolition is engagement with prison abolitionists, their organizations, and currently and formerly incarcerated people and their families. Our commitment for this project is to create a vision of an abolitionist future and then offer pathways to engage in real time organizing toward the abolition of the prison industrial complex and the creation of transformative, community-led processes that address harm. We do this with our community partners, most of whom we've been building with for many years and through direct communication with survivors of the prison system.
community partners:
Southerners On New Ground (SONG)